Manager Battle Royale 2016/17
By: Veselin Trajkovic
The upcoming season in the Barclay's Premier League is a very hot topic within the world of football, and one of the main reasons for that is the abundance of star managers it will be boasting. With Pep Guardiola taking over at Manchester City, Jose Mourinho returning to work with Manchester United, Mauricio Pochettino at Tottenham and Claudio Ranieri at Leicester needing to prove that last season wasn't a fluke, Arsene Wenger trying to show the world he's still got what it takes, Antonio Conte attempting to return Chelsea to the top, and of course, Jurgen Klopp continuing the rebuilding of Liverpool, the attention is no surprise at all. Slaven Bilić at West Ham with their new stadium and Ronald Koeman making the switch from Southampton to Everton also need to be taken into consideration.
They will be competing against each other with similar ambitions and the same drives, but starting from different points in terms of the need for change within their respective teams. So, what is it that each of them will need to do in order to outdo the others? What have they done so far? And most importantly, what are the expectations that are put before them and who will succeed in fulfilling them? Those questions are burning the minds of every fan of English football and football experts around the world alike. We all have our views, but fortunately (or not, whichever way you see it), the last of the questions above is impossible to answer at this moment.
Guardiola is a manager that has won everything at two of the biggest clubs in Europe. At Barcelona, he inherited a strong squad, full of world-class players and heavy with top youthful talent. He chose to go with the pacey youngsters in a setup that provided quick and creative attacking football, and with a little bit of luck he reached the top. At Bayern, he succeeded a team perfectly set up by Jupp Heynckess, that had just won the treble. He added the likes of Mario Goetze and Robert Lewandowski on top, thus effectively weakening the only team that provided any serious competition in the Bundesliga – Klopp's Borussia Dortmund. At Manchester City however, the situation is quite different. The team is in shambles, with two players that had provided most of the flair David Silva and Yaya Toure well past their prime. Sergio Aguero and Vincent Kompany, their star striker and defender, are heavily damaged by injuries. His new star signing in midfield, Ilkay Gundogan took his first tour of the training ground on crutches. Kevin De Bruyne seems like the only player that can do anything significant when it matters. So, for the first time in his managerial career, Pep will have to build a team. With he himself being new to English football and its uniqueness, we'll see how it goes.
On the other hand, his old enemy is an old dog when it comes to the Premier League, having won it several times already with Chelsea. Manchester United are in a slightly better situation than their city rivals it seems, and Jose is doing his business in the market. The signing of Zlatan Ibrahimović makes perfect sense for him. What they needed was a short-term top quality striker whose goals will help bridge the gap 'til Marcus Rashford is ready to lead the line for them. And Zlatan seems to be exactly that. With the likes of Anthony Martial, Memphis Depay, Wayne Rooney, and the other star signing Henrikh Mkhitaryan playing around him, they will have a very formidable front line. The possibility of Paul Pogba also heading to Old Trafford is also worrying for us, because he would add the much needed quality and steel to their midfield. A top goalkeeper they already have, while Luke Shaw has come back from injury eager to perform. If they sign a quality central defender to partner Chris Smalling, Jose will have a very strong team indeed.
Despite the relatively poor season Chelsea had, Antonio Conte arrived to lead a team that seems perhaps the most complete of the lot. He had very little to do in terms of first-team players, and yet he wasted no time in securing the much sought after pair of Mitchu Batshuayi and N'golo Kante. The rest of the team is well known to us all, so no need to go into details.
Arsenal probably need to start with a new manager. I have huge respect for what Wenger has done for them over the years, trophies he's won and players he created during his time there, currently the longest in the league. The team looks fine more or less (they need a top centre-back and centre-forward), and Granit Xhaka is certainly a good signing, but it seems Wenger has lost his ability to keep them motivated throughout the length of the season some time ago. They start every campaign with top ambitions, they are constantly seen as being among the favourites, and somewhere along the line they lose themselves and eventually fall short, both domestically and in Europe. Year after year. A fresh strong face at the helm would help them a lot.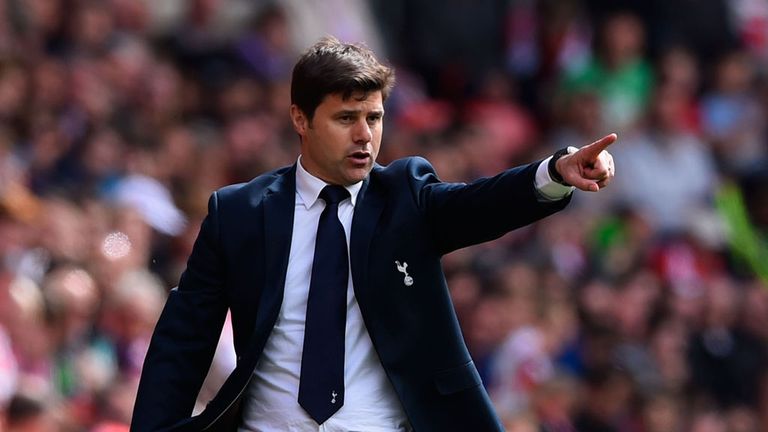 Pochettino's Tottenham looks a well oiled machine, a compact unit of a team where everybody does their job well, despite having no real world-class players. The addition of Victor Vanyama will certainly make it stronger, adding depth to the central midfield already containing Eric Dier, Moussa Dembele, Ryan Mason and Nabil Bentaleb. Vincent Janssen will provide some much needed cover for their star striker Harry Kane.
It would be very brave to predict anything concerning Leicester. Against all odds, they shocked the world and won the title last time around. However, they have lost Kante, while the fate of the Premier League's Player of the Year Riyad Mahrez remains in the air. Should he leave too, it will be very difficult for Claudio Ranieri to keep them up. The signature on Jamie Vardy's new contract will hardly be enough.
West Ham, Everton and Crystal Palace seem willing to spend big to sign quality players, but the lack of pulling power will probably be holding their managers back for a while yet.
Meanwhile, Liverpool are going through the process of forming a team suitable for Jurgen Klopp's plans to restore the club to its proper place in English football. The German is addressing the right issues in a due order, having boosted his squad with the acquisition of Sadio Mane, Georginio Wijnaldum, Joel Matip, Ragnar Klavan, Marko Grujić, Loris Karius. Some believe a proper defensive midfielder should also be on the agenda, though perhaps two hard-working  box-to-box midfielders alternating in going forward and sitting deep suit Klopp's preferred 4-2-3-1 formation better. And while that particular issue remains up for debate, nobody is disputing the need for another full-back, preferably left. Alberto Moreno is still the obvious first choice for the starting XI, but he has come under heavy scrutiny following a poor end to the 2015/16 campaign. The club have had a bid for Leicester's Ben Chilwell rejected, and with the youngster signing a new contract with the Foxes, it seems certain another option will have to be found. But the attempt itself reveals Klopp's thinking on the subject, by making it apparent that the boss is looking to provide cover and competition for the Spaniard, rather than immediate replacement. It looks like Klopp still believes Alberto Moreno can be a better player, and with the likes of Lallana and Lovren (among others) hitting a whole new level represent good examples of what a good manager can do, and the fact that Moreno himself is still a very young player, the fans should perhaps have a bit more belief in the German. Real belief, rather than just saying they do.
Whatever happens for the remainder of the summer, it's an indisputable fact that the squad looks much stronger than last season. One of the most important things we'll need is for our main players to go up a level, and for the rest to follow. Consistency is another important issue, as well as defending set-pieces. It would make a very long analysis indeed to list all the problems Klopp will need to work on, but there are very few who doubt his abilities.
There  are two things he needs from us, fans – patience and support. So I would urge you all, especially those that continually grace our glorious stadium with their presence – make it loud. Let's do our bit for the cause.
[yt4wp-video video_id="oop8WkgdZY0″]