Barcelona are proposing a transfer fee worth about £142 million for Philippe Coutinho as they move closer to signing the Brazil forward who has rejected Liverpool's last-ditch attempts to keep him at Anfield.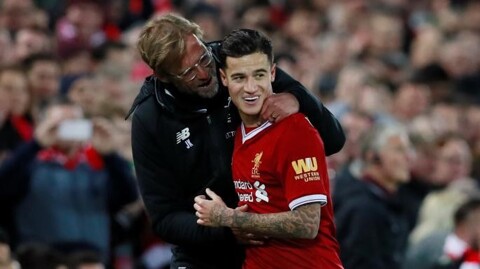 The two clubs are now in contact, via the player's representatives, over what would be the third-biggest transfer in history. Barcelona are willing to pay about £106 million as a base figure with the remaining £36 million no longer linked to unrealistic bonus payments — such as for if he won the Ballon d'Or — as was the case in the summer when they had three bids rejected and Liverpool were not willing to sell.
Instead they would receive instalments for him making a set number of appearances for Barcelona or the Catalan club winning trophies.
Liverpool have made attempts in recent days to persuade Coutinho to stay but their difficulty is that the issue is not about money. The 25-year-old will not be swayed by the promise of a huge pay rise — even until the end of the season — because his heart is set on moving to the Nou Camp this month. Coutinho believes a deal is imminent.