Being a Premier league footballer is often seen as being one of the most glamourous careers possible, one seeped in money and fame.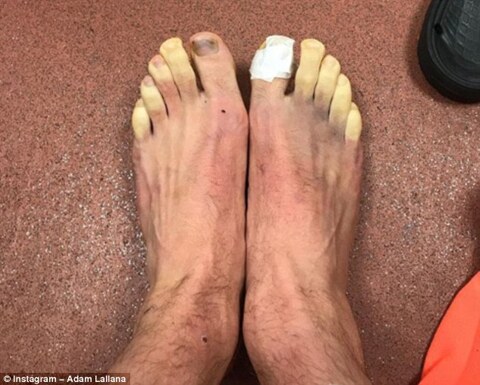 However, Liverpool midfielder Adam Lallana proved the side-effects of one of the downsides – being a substitute in a match played on a wet, cold winter day.
Lallana was on the bench for the Reds against his former club, Southampton, at St. Mary's on Sunday in the Premier League.
In the changing room after he came on for the last 20 minutes, Lallana shared a snap on Instagram of his feet, with his toes bright white with cold.
He also sported a hefty bruise on his right foot, having taken a tough tackle during his cameo, with his left big toe also banged, the other in a plaster.
The England international managed to make light of the situation, asking whether there were 'any suggestions for defrosting feet'.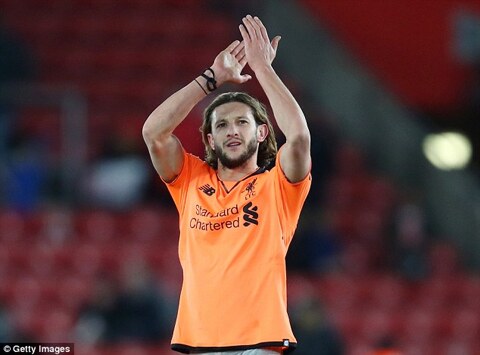 While Lallana's feet may have taken a battering from opponents and the elements, he will simply be glad they saw some action on Sunday after a long period out injured.
He has boosted his World Cup credentials by returning to action, playing 20 minutes against his former club in a 2-0 win.
It was more successful than his appearance for the under-23s in midweek, when Lallana was sent off for barging an opponent after a tough tackle.