1. Salah may not be human!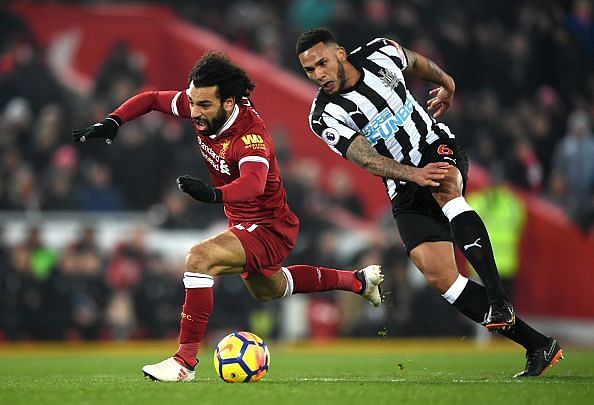 Seriously! The Egyptian King continues to put everyone in awestruck wonder as he scored AGAIN, this time against the Toons. It seems like every week we talk about a new record, and it's no different today!
He has scored 32 goals in all competitions – more even than Luis Suarez (31) did in his best season at Liverpool. Just think about that for a moment and let it sink in.
He has also equalled another club record – this time by finding the net in a 19th Premier League game of a campaign to equal the landmark set by Robbie Fowler (1994-95) and Daniel Sturridge (2013-14).
Earlier this month, Salah became the quickest Liverpool player to net 20 goals in the Premier League. He also became the Liverpool player with the most left-footed goals in a single Premier League season.
The Egypt international is showing no signs of slowing down as he moved level with Harry Kane on 24 Premier League goals this season.
---
2. Virgil Van Dijk is a beast of a defender who makes others better!
While other teams were panic buying in the January transfer window, Liverpool addressed their single biggest Achilles Heel in defence by an almost soap-opera pursuit of Virgil Van Dijk from Southampton. Making him the world's most expensive defender certainly raised a lot of eyebrows especially for a club not known for splashing the cash – or rather receiving lots of cash for outgoing players (Suarez, Coutinho).
It turns out though that Van Dijk is quite likely one of the top two defenders in the Premier League, but also makes others around him raise their game. Case in point, Dejan Lovren. Surely this is a clear sign of greatness and sound decision by Klopp to greenlight the world record fee as Van Dijk in not only performing at an exceptional level, but gives the impression that he's been doing it at Liverpool for years!
​
​
Van Dijk has admitted the physical demands in playing for Liverpool under Klopp far outweigh what he's been used to at Southampton, but he's showing adaptation to those demands but has taken on himself the mantle of an on-field leader and organiser of men.
Van Dijk revealed that he always aimed to be a leader in the teams he has played in and believes the Reds are well-stocked in that regard.
He explained to LFC TV: "Since I have been playing regularly at the highest level, starting in Holland, I need to be [vocal].
"In the position, as a centre-back, you need to be organising. You need to be busy all the time because it makes it a lot easier.
"You need to give a good example to the team; be there whenever you need to be and organise. Hendo is a good leader, which is why he is the captain."
Well, if for some reason Hendo (or Milly) are unable to serve as Captain, Van Dijk stands at the ready to take over!
---
3. The Liverpool squad is very close to being able to challenge on multiple fronts
Who would have thought that the 'Klopp Experiment' had to do a lot to do with being patient and expecting incremental improvements. Two years after Klopp's appointment as Liverpool manager, this is a team playing more and more in the image of the one who espoused the quoteworthy, "Heavy metal football" when he was Dortmund's manager.
Now it seems, that Klopp himself believes that Liverpool's strength in depth can maintain a challenge on multiple fronts – both domestically and in Europe. You have to go back to 2008/09 for the last time Liverpool secured a top-four finish domestically and reached the last eight of Europe's elite club competition. Both of the Reds' top-four finishes since have come in seasons when they didn't have the added demands of continental action.
​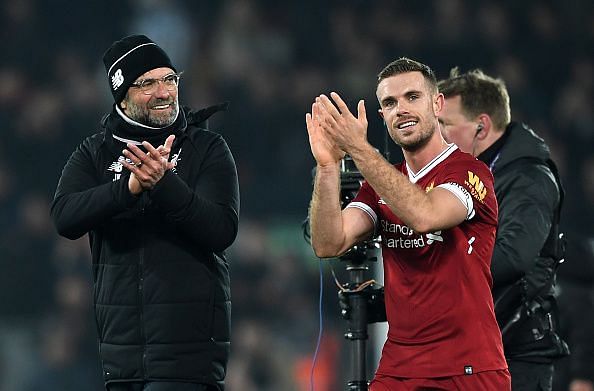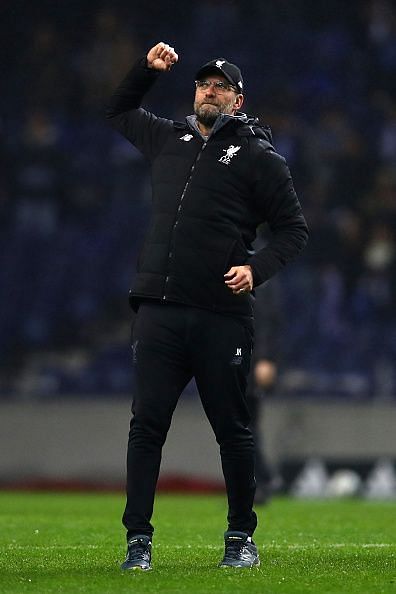 ​
​
The Reds have also been fortunate on the injury front with very few significant injuries except to Nathaniel Clyne, who is also now fit and available and to Captain Jordan Henderson, also now fit for selection. Against Newcastle, Gini Wijnaldum unfortunately suffered from the word which shall not be mentioned so we'll just substitute it for the word "runs"! Even then, the guy who came in as his replacement, Oxlade-Chamberlain put in a Man of the Match performance.
It's scary to think that Naby Keita has yet to come into this side, and while Emre Can looks increasingly set to leave Liverpool this Summer, Liverpool's positive financial results over the past year has us set to invest in even more world-class players (e.g., Jorginho, Allisson).
The future indeed looks bright for Liverpool Football Club both on and off-the field.
---
4. Karius comes up strong. Again.
Liverpool's goalkeeping woes have been a recurring theme for the past couple of seasons and this familiar scene was all set to continue into this season with the woefully inadequate at critical times Simon Mignolet was named as #1 Goalkeeper. Once Karius supplanted him, there were still a lot of moans from some sections of the Liverpool supporters who said that Loris Karius was not the type of starting Goalkeeper we needed or deserved.
But Klopp knew different. He's always maintained his confidence in Karius and even said in the post-game press conference, "I would be 'the biggest idiot in world' if Karius wasn't good". For most that would be enough, but some persist in saying that Klopp has gambled on this position for far too long and should be spending big on targets like Oblak from Atletico Madrid and Allisson from Roma in the Summer. While those targets may still pan out, Karius has rolled up his sleeves and gotten down to the serious task of repaying Klopps' faith and more importantly, proving his capability between the sticks.
​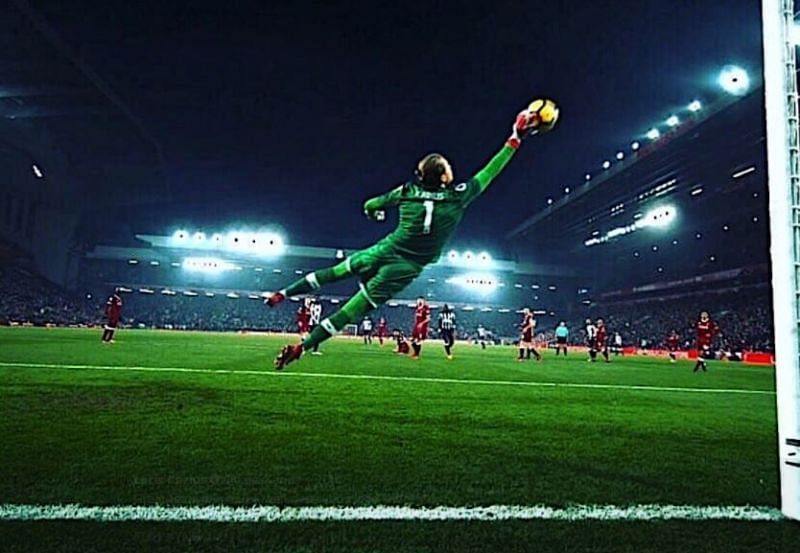 ​
As Ves put it in his Match Report, "Prove his capability he did after pulling of a fine save from Mohd. Diame. After a long attack, Diame sent a well placed shot from around 20 yards, straight into the top corner. Unfortunately for him, that moment was also Karius' best as he flew through the air and saved it."
Once again, Karius doing his chances to stay as Liverpool's #1 Goalkeeper no harm and keeping talk about a PROPER Goalkeeper at bay until the Summer. Question is, will Mignolet get a chance against Porto in an effectively 'redundant' second leg at Anfield?
---
5. Oxlade-Chamberlain has jumped a sinking ship and is now swimming with glee
All the talk tends to rightly go towards the fearsome terror trio of Bobby Firmino, Mo Salah and Sadio Mane, but it seems that a new partnership is developing between the Ox and Salah – who assisted the Egyptian for the fourth time this season. Oxlade is the guy who sold his ticket on the maiden voyage of The Titanic (also known as the sinking ship called "Arsenal Football Club") and proving just how much of a dynamic and energetic midfield resource he is with his tempo and possession based football.
​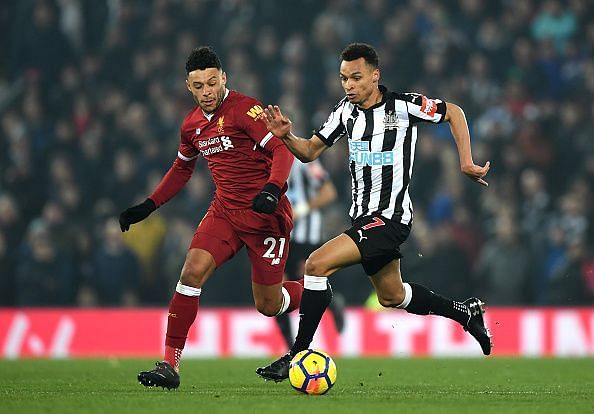 ​
Clearly thriving in his preferred central position, the Ox once again produced the goods with a superb display leading to a much deserved Man of the Match award. The secret apparently has been Klopp – surprise surprise – who told Oxlade to calm down and assured him that he will get time to prove himself and to play "with instinct".
Klopp said at the post-game press conference, "'It was outstanding and I don't think it woul have been possible for him a few weeks ago but now it is and I really like it. 'At the moment we are good but we need to stay good to ensure we finish in the top four and more.'
With so many players competing hard to nail down a spot in the starting XI, it's no wonder that this Liverpool team is on a clearly upward performance path from everyone involved and becoming "the team to beat".