Just as this World Cup is about the begin, news filtered in yesterday of FIFA awarding the 2026 World Cup to the joint bid by Canada, USA and Mexico. The pinnacle of football will return to North America after 32 years. Mexico, will be hosting their third World Cup, which will become a record.
Coming back to the current edition, and with the action just hours away now, we switch our focus to the matches and how they're likely to shape up. In this post, I will be previewing the first set of matches for Groups A through D. The next post will have the previews for Groups E through H.
Group A
Match 1: Russia vs Saudi Arabia
The hosts kick things off against Saudi Arabia, the two lowest ranked teams in the tournament! The Russians would be hoping to take the focus away from the country's problems, both in terms of football culture and geo-political, with their on-field showings. They should just edge this game, making full use of their home advantage. Saudi Arabia will look catch out their opponents via long balls or in set-pieces, probably their best chances of scoring.
Prediction: Russia 2 – 0 Saudi Arabia
Match 2: Egypt vs Uruguay
The match which was billed as the clash between Suarez and Salah seems likely to have just one them playing. Salah's injury in the Champion's League final was a huge blow for his World Cup chances. He has returned to training, but his shoulder looks far from being back to normal. He is unlikely to play a part in this match, and could be started on the bench to be brought on later. That might be a little too late! Uruguay's stars have aged but they do have a new age coming through. The forward line-up of Cavani and Suarez should prove too hot to handle for the Egyptian defense.
Prediction: Egypt 1 – 2 Uruguay
Group B
Match 1: Morocco vs Iran
The battle of minnows of Group B will see both teams get an early win under their belt to put pressure on their more fancied group members. Morocco should prove too strong for the Iranians who do not look like picking up any points from this group. Mehdi Benatia is the star for the North Africans, while Hakim Ziyeh will be the player to watch.
Prediction: Morocco 2 – 0 Iran
Match 2: Portugal vs Spain
Spain have shot themselves in the foot with the sacking of coach Julen Lopetegui just two days before their Iberian clash with Portugal. Fernando Hierro has been brought in as replacement. Talent-wise, they'll have no problems! Any country that can replace the retiring Xavi with the likes of Isco, Asensio, Saul Niguez and Koke, deserves applause for their player development. Portugal too, have a talented midfield with Joao Mario and William Carvalho pulling the strings and Gelson Martins, Bruno Fernandes and Bernardo Silva providing the flair. Plus, there is the added intrigue about whether this will be Cristiano Ronaldo's last World Cup and whether he can complete his trophy cabinet by adding the World Cup to the European Championship win. Despite their turmoil, Spain should still have enough to see off their opponents, but I expect just an odd goal in the game.
Prediction: Portugal 0 – 1 Spain
Group C
Match 1: France vs Australia
Title favourites France start their campaign with a tricky tie against the Socceroos. Granted, the Australians aren't quite the force they used to be, with a lot of new faces breaking into the first team since the last World Cup. 19 year old Daniel Arzani is being tipped as their star for the future, ready to take up the mantle from evergreen Tim Cahill, who looks to be playing his last World Cup. There is enough European league experience in this team but they face a daunting opposition. France's bench could probably qualify for the World Cup themselves, such is the talent at their disposal at the moment. They should get by Australia easily, and I'll be surprised if they don't keep a clean sheet. Expect them to come out flying to make a statement to the other teams in the tournament. An interesting side-note to follow in this tournament for the French would be whether Paul Pogba gets back his form in the center of midfield.
Prediction: France 3 – 0 Australia
Match 2: Peru vs Denmark
A really tough match to call. Peru look to be the underdogs because of their opponents' pedigree at this level, but count them out at your own peril. The South Americans have shown recently that they are well capable of hanging with better opposition. The Danes on the other hand are heavily dependent on their talisman Christian Eriksen but it would be tough for him to take this team through the tournament on his own. Watch out for 20 year old forward Kasper Dolberg, who has tipped for big things in the future. I'm going to go for a scoring draw with Eriksen influential in Denmark's goal.
Prediction: Peru 1 – 1 Denmark
Group D
Match 1: Argentina vs Iceland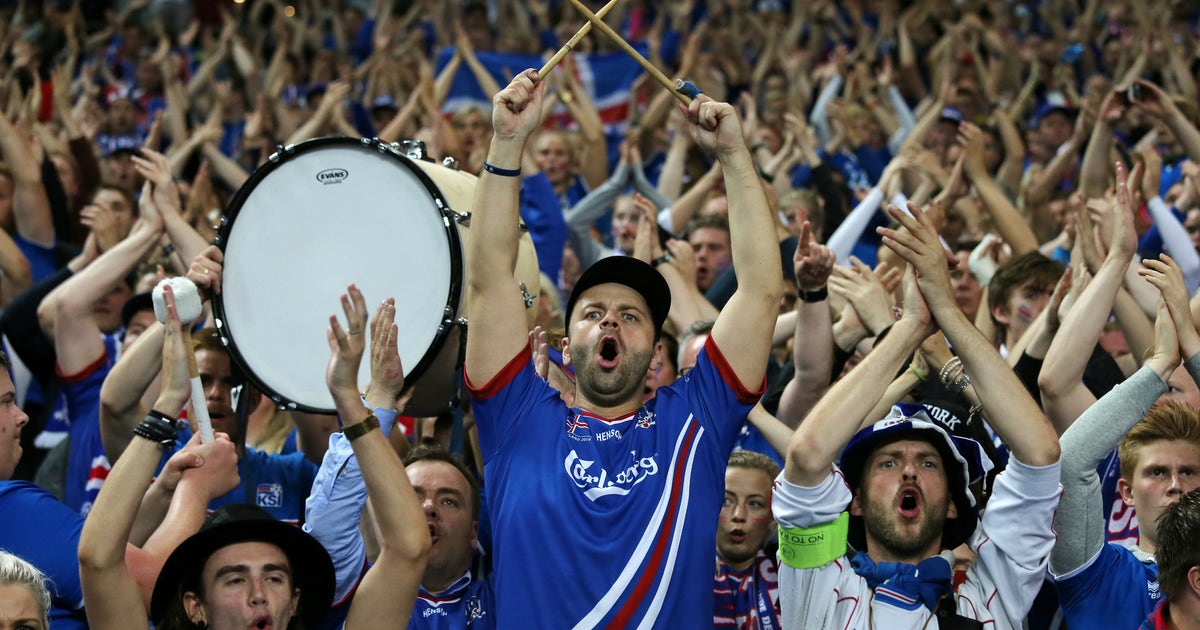 The Vikings will be looking to spoil the party for Lionel Messi and his band of merry men. Iceland won hearts and captivated the world in their European adventure from two years ago. They've qualified for their first ever World Cup which shows their performance in the last tournament wasn't a flash in the pan. Argentina will be looking to start off on a positive note to set the tone for a successful tournament. For their sake, let's hope the others can take some of the responsibility off Messi' shoulders. Make no mistake, this will not be an easy fixture for Argentina, and is a potential banana skin for them. I however believe that they will out victorious, just!
Prediction: Argentina 2 – 1 Iceland
Match 2: Croatia vs Nigeria
The Croats come into this tournament with a decent team, a good mix of experience at this level and youth. With Modric and Rakitic in midfield, they possess two of the most successful midfielders in Europe. The forward trio of Perisic, Kramiric and Mandzukic can be lethal at their best. Their defense isn't the strongest but it's a solid unit with plenty of experience. Nigeria, on the other hand don't look to have their giant-killing potential from previous editions. Their forward line is strong but the midfield and especially the defense leave a lot to be desired. A lot of responsibility will fall on the shoulders of veteran John Obi Mikel. Wilffred Ndidi, if used well, could catch the eye. Victor Moese comes off the back of two good club seasons, and a lot of the country's attacking movement will pass through him. Croatia should be too strong in this encounter I believe.
Prediction: Croatia 3 – 1 Nigeria