The Curious Case of James Milner
Scotch, cheddar cheese and a 32-year-old hard-working Yorkshireman. Three items you'd only see placed together if you were attending a work Christmas party in Sheffield. Replace the 32-year-old Yorkshireman with the name James Milner and a link begins to become clear; all three just get better, and better, with age.
With 490 Premier League appearances, 61 caps for England and 2 Premier League winners medals, James Milner has achieved a lot so far in his career. The recent praise is truly warranted.
Despite these appearance numbers, he has, the majority of the time, failed to establish himself in a set position. His versatility has been both a benefit and a burden to his career. Be it at right midfield, left midfield or left-back the Englishman has popped up everywhere during his career without complaining.
But it is arguably now, in his 17th season as a professional footballer, that Liverpool's number 7 is playing the best football of his career.
Upon signing for Liverpool in 2015, Milner stated that his decision to join the club was based largely around the promise of playing in the middle of the park. The move was a chance for Milner to once again find the form that saw Manchester City spend £26 million to bring him to the club five years earlier after an impressive season at Aston Villa.
Milner spent just one season (2009/10) playing in the middle of the park for Villa. During that season, he made 49 appearances, scored 12 goals, made 16 assists and was rightly included in the PFA Team of the Season. He was also named PFA Young Player of the Year after helping Villa to a 6th place finish, one point above Rafa Benitez's Liverpool side.
After the most impressive season of his career, the 24-year old became a part of the ever-exciting Manchester City project. However, despite playing his part in two Premier League winning seasons, Milner never truly established himself as a central midfielder at City, competing against the likes of David Silva, Yaya Toure and Gareth Barry, in what should have been the peak of his career.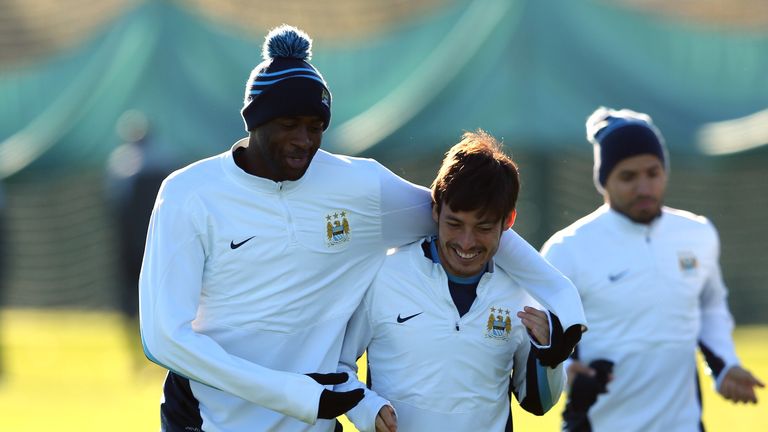 So a free transfer to Liverpool followed but despite the promise of game-time in the middle of the park, matches in central midfield haven't been easy to come by. Before the start of the season, the former Manchester City man had only featured in the centre of the park for Liverpool on 52 separate occasions. In the summer, I was certain that the acquisitions of both Naby Keita and Fabinho would see Milner drop down to the bench.
But that hasn't been the case.
After a full preseason, helped by his retirement from England duty after Euro 2016, Milner has hit the ground running. Alongside Gini Wijnaldum, another player who has improved tenfold recently, Milner has started every game for The Reds this season in midfield.
If we are to look back at preseason, then the video of the Englishman putting his younger teammates to shame in the first fitness test truly sums up his professionalism.
It is that same word, professionalism, that helps us solve the curious case of James Milner.
On the right side of a midfield three, Milner relies on all his varying positional experience to truly shine. The player finds himself occupying a large portion of the pitch, relying on all his tireless work rate to get around.
Milner's performance against PSG midweek in that same position simply sums up the industrial nature Jurgen Klopp has installed upon this Liverpool side and saw him rightly presented with the man of the match award.
His tackle on Neymar, as the world's most expensive player attempted a stepover near the Anfield dugouts, will live long in the memory of those present and those watching around the globe. I for one have not celebrated a challenge that much since Jon Flanagan welcomed Raheem Sterling back to Anfield in 2016 in typical no-nonsense scouse fashion.
One thing is for certain; Jurgen Klopp has been key to his recent revival. Milner is a Klopp player down to a tee. His industrial work rate, pressing capability and ability to play the right pass early has seen him become integral to this Liverpool side. His initial press for Mohamed Salah's goal against Brighton, winning the ball back high and releasing Roberto Firmino, who assisted the Egyptian, sums up how naturally he has adjusted to Klopp's style of play.
Players like Milner are fast becoming a dying breed in the modern game and should be appreciated while they are still playing.
The former City man looks set to make himself a permanent fixture in the Liverpool midfield for the rest of the season and beyond. That bodes the question; is Milner now Liverpool's greatest free agent of the Premier League era?
I'm sure Gary McAllister will have a lot to say when it comes to that question, but Milner is surely now ahead of other notable free agents Maxi Rodriguez, Kolo Toure and Fabio Aurelio. If he can keep playing until he is 34/35, there is nothing to suggest he will not be remembered as fondly as Gary Mac.
The resurgence our vice-captain is experiencing is 100% down to the professionalism Milner has shown throughout his career. It is just reward for the time he has spent waiting for this golden opportunity to prove he can be one of the best well-rounded midfielders in the Premier League.