FOAR partners with Kopcon!
Las Vegas is the home of gambling, built by the Mafia in the desert. With over 100 casinos in the city, it generates over $5 billion dollars of per annum. The birthplace of tennis legend Andre Agassi and currently hosts shows by Elton John and now the first ever Kopcon for Liverpool supporters from across America and worldwide.
This event is taking place in Las Vegas from May 30th – June 1.
I spoke to Amy Kate one of the organisers and got the views of two former Liverpool players participating in Kopcon.
1: Who are the organisers behind this Liverpool event for fans, Kopcon?
-Alex Malone, writer for This is Anfield, Southern California
-Amy Kate Sokoll, chair of Southern California Kopites-North San Diego & Co- founder of The Red Way
-Danny Greenwood, Board member of Edmonton Reds
-Marc Kenny, singer, songwriter writer & producer, Liverpool, England
2: Why Las Vegas and not somewhere like New York City?
Haha why not? Anyone that has been to Vegas before knows exactly how crazy it is and it's easy to get to. There's a huge LFC following there and supporters that meets at McMillan IRISH Pub in Vegas but there has never been an event on this scale before so we thought, let's go for it!
3: How many fans are you hoping or expecting to attend this event? 
300-500
4: How are you promoting Kopcon? 
We of course have our social media accounts- Twitter, Instagram & Facebook @kopcon2019. We also have our website KopCon.org where you can find information about 3 day event, the hotel, buy your tickets as well as purchase limited edition merchandise.  We have just released the presale of limited edition Kopcon Scarves.
5: Who are the performers and former Liverpool players attending? 
Marc Kenny will performing over the weekend and we have Terry McDermott, David Johnson and Howard Gayle confirmed so far.  But that's just the beginning…there is more in the pipeline.
6: How did you get the likes of Marc Kenny and Terry McDermott onboard?
Amy Kate & Marc Kenny have known each other for a few years and worked together on previous events.  So she got in contact with Marc and asked , Fancy doing an event with us in Las Vegas?"  Amy Kate & Marc worked together to bring on board Terry.  And the rest of the partners have teamed up to bring the rest of the talent on board.
7: How popular is the Premier League in America especially the support for Liverpool? 
The Premier League is rapidly growing in North America and Liverpool is the number 1 watched team.
8: There is a growth in LFC supporters groups in America, have you reached out to those groups ? 
LFC supporters have a great network and constantly interact with each other so the word continues to be spread.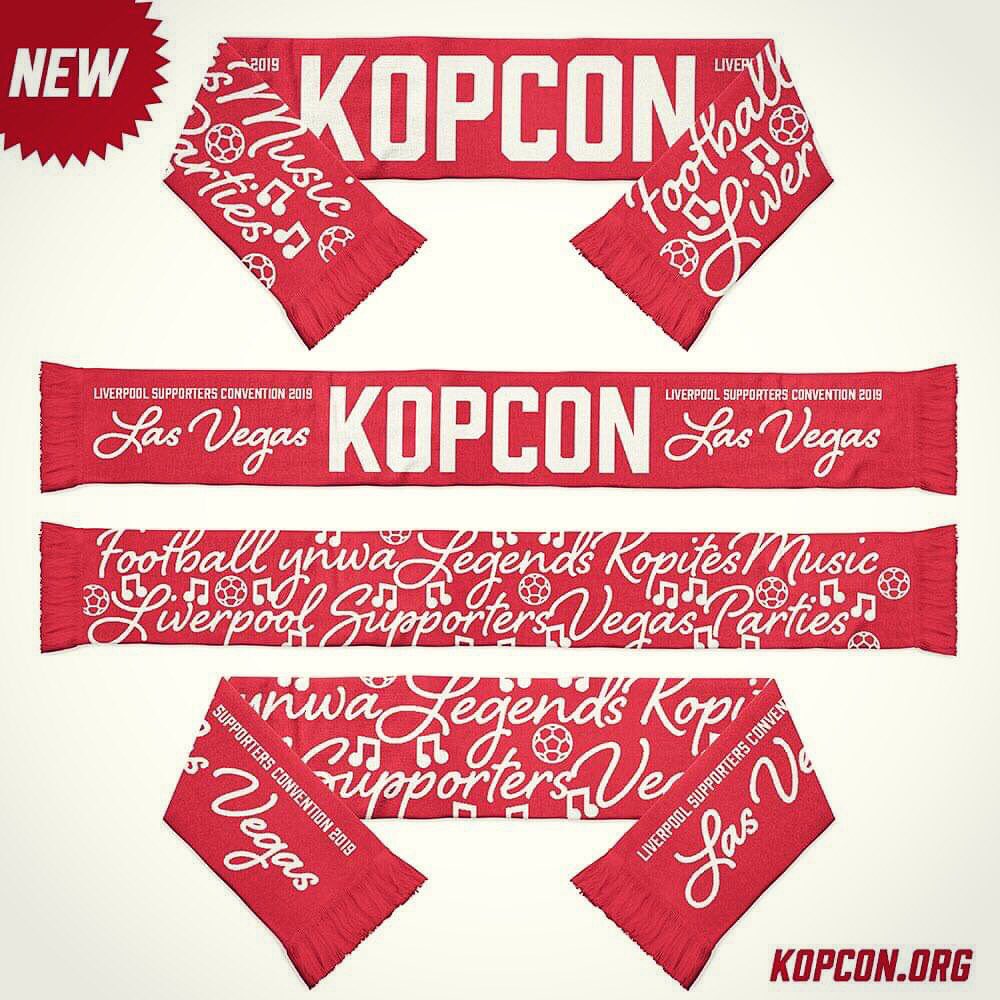 David Johnson
"I'm really looking forward to being back in the US at KopCon – I actually played in America for Tulsa in 1984. The transformation in US football since the 1980's has been incredible. The passion & support for the game now is something I didn't see while I was there. If the USA continues to progress the way they are & approach it the same way they do with their other major sports like the NFL & baseball leagues then they will soon become a world force in football."
Terry McDermott
"I'm looking forward to KopCon 2019 meeting with Red fans from all over North America & Canada. There's a packed weekend of events already planned & of course the very real chance we could be watching Liverpool in the UCL final while we are there! I hope we see plenty of Reds in Las Vegas for what's going to be a great end of season party."
Marc Kenny, The well known Liverpool performer will be providing the entertainment at Kopcon. I asked him how he got involved, why Las Vegas?
"I've known Amy for several years and she called me up and asked if I fancied doing an event in Las Vegas. Why not Las Vegas! Anyone who's been there before knows exactly how incredible it is. There is also a huge Liverpool FC following there, based at Mulligan's Irish Bar where we're doing the Pub night. To our knowledge an event of this scale has never been done before so we thought let's do it! We've just released the new limited edition Kopcon scarf which is doing well on pre-sales so we're hoping to see a few of those in Vegas!"